System ID Barcode Solutions
Android vs Windows in the Warehouse
For years, Microsoft systems ruled the computing world. But just as Apple eventually arrived to take a bite out of Windows personal computing market share, Google's Android platform is taking over as the standard operating system for enterprise computing. In the battle between Windows and Android in the warehouse, it's not even close anymore. [Tweet "In the battle between Windows and Android in warehousing, it's not even close anymore."] There's one major reason for that shift: Microsoft is giving up. The company is planning to end support for mobile devices that run their software. This will be a slow "sunset":
They'll stop issuing software updates and security patches
for Windows Mobile and Windows CE on rolling deadlines from 2018-2021. [su_divider top="no" size="2"]
[su_divider top="no" size="2"] That means that warehouses currently using Windows on their handheld devices—mainly rugged mobile computers—will eventually need to find a new operating system. Let's break down whether your warehouse and/or supply chain links need to make the switch to a new OS, like Android, sooner rather than later.
The near future of Windows is unclear
If you've already invested heavily in devices that run Windows software, you may be hesitant to move away from what you know (and what you've spent money on). But Microsoft is doing little to allay potential concerns of those customers. Windows 10 is performing well for typical personal laptop users, but that same OS is gaining little traction in the warehouse,
according to DC Velocity
, and (perhaps as a result) the company isn't issuing comments on their mobile enterprise strategy. Good luck finding statements or marketing campaigns on the Microsoft sites as well.

While it's tempting to ride out the last years of your Windows' software until the technology becomes unusable—once support ends, you won't have help fighting viruses or adding applications—there's little reason to delay making a switch from a platform that has no future and no real backing from its parent company. If that idea scares you, keep in mind that even a partial replacement in the near future can be scaled up to a full-on replacement when your company is more fully prepared.
The tide is with Android, not Apple
Culturally speaking, Apple has a hold on the personal smartphone market, at least in the United States. But worldwide, Android is actually the dominant OS,
used in close to 90 percent of all smartphones
. And their use in warehouse settings is growing rapidly, with
37 percent of rugged devices
using it in 2016, up 13 percent from the year prior according to VDC Research. Apple isn't as concerned about the rugged device market. They're all about the sleek, sexy products that they can sell in advertisements with pop music. People in the warehouse don't need those kinds of devices—they need mobile computers that can be dropped, dusted off, and used over and over. Lots of leading ruggedized mobile computers and smartphones—which in the warehouse and on the factory floor can be used as barcode scanners—are emerging with the Android OS at their core, and seeing benefits in the form of faster processing, more storage and memory, and bigger screens.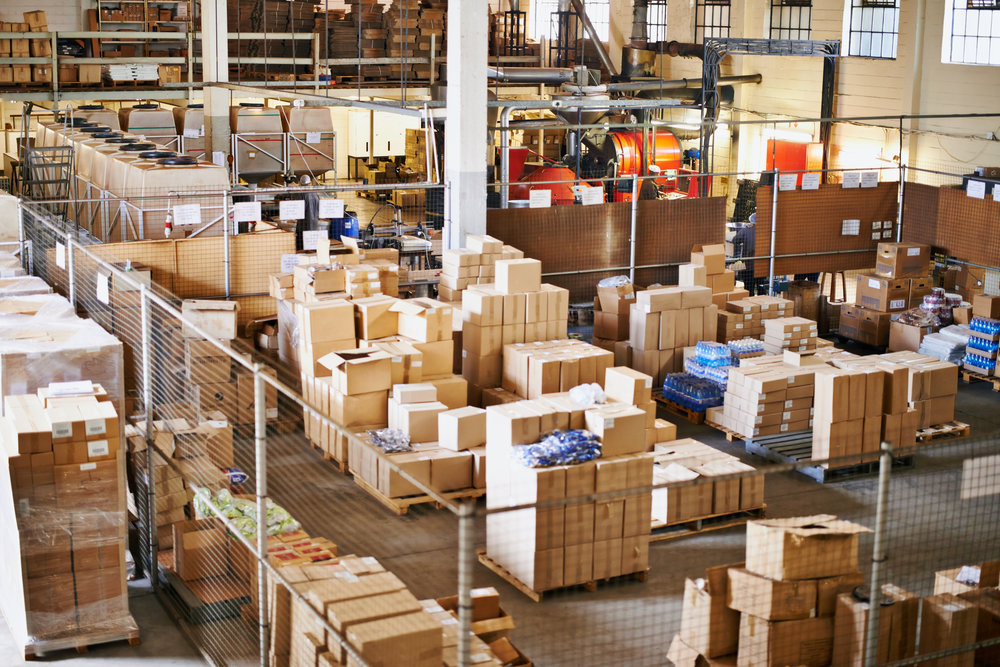 Compatibility with new tech tools
The future of the workplace, including the warehouse, is the incorporation of devices that will automate and augment much of what we currently do. For example, devices like smartphones have already changed the way we communicate with each other, both in the office and out. But increasingly, workplaces will see the advent of smart devices, such as smartwatches and smart-glasses. There may even be higher rates of adoption in workplaces than in everyday life—for example, Google Glass bombed out after a short burst of excitement, because for the most part (at this point in our history, anyway) people don't really need such a device at home or on the beach. In the warehouse, a smartwatch that can scan barcodes, update inventory records, send messages, etc. while keeping a worker's hands free could prove invaluable.
Mobility is already the new normal
—expect this trend to only continue and grow. At this point, Android is proving to be the most nimble, flexible, and adaptable OS when it comes to incorporating smart devices into the workplace. Their ecosystem makes innovation within the space more affordable, and thus more likely. Don't hold your breath on Windows making a smartwatch that your whole company will love. To that point, Google is more likely to be a source of invention and innovation for the kinds of smart devices we haven't even conceived yet—real science-fiction stuff that will further augment the workplace.
The benefits of Android outweigh all other competitors
Even at this stage, Android is ahead of the curve, for all the reasons stated above, plus a few more. More applications for enterprise use are being released specifically for Android devices. Take Symphony EYC, which offers
a voice picking solution
that also uses RF scanning and other data capture mechanisms. Windows has long had a reputation of being susceptible to viruses, hacking, and other disruption. Security is top-of-mind for many businesses nowadays, and systems that handle sensitive data such as inventory and asset records need to be expertly guarded. With the Windows sunset coming, businesses must be even more vigilant about proactively protecting their data. Integration with cloud computing is also a major benefit. Lots of businesses are moving their operations to the cloud, where connectivity, security, and ease-of-use are all paramount. Android systems are typically easier to sync with cloud inventory options than Windows, which some platforms don't support. iOS from Apple also gets love here, but clearly their slower adoption rates makes them a less likely option for continued seamless syncing. And lets not forget price point. While many Windows devices are priced competitively, Apple products are almost never in the same conversation as Android products. Asking employees to use their expensive Apple phones in the warehouse is a non-starter—instead, many businesses choose to outfit them with devices that don't break the bank while providing all, if not more, of the same
benefits and applications
.
Android vs. Windows is no contest
At this point, Android is clearly poised to take over the warehouse and greater enterprise computing space from Windows. Until (or rather, unless) Windows makes a more concerted effort to cater to existing enterprise Windows users, or changes course on sunsetting their support, businesses need to hitch their wagon to a different star. While Apple's iOS or other operating systems may be a good choice for some businesses, if you're choosing just between Android and Windows at this point, the former is the way to go. If you want
mobile computers
that sync easily with other devices, as well as and the cloud; which promise up-to-date security measures and standards; that are looking to become the leader in this space, it's no contest.