System ID Barcode Solutions
Internal Package Tracking Systems Deliver Savings
What if companies had internal package tracking systems that could instantly inform you when and where a package was delivered within your company or department?
Businesses are a bust.
Let's face it; consumers like you and me have it easy. After placing our personal orders online, we are given tracking numbers that immediately display the status of our in-transit packages. We know in an instant where and when to expect delivery of our packages and can even plan accordingly. But what about businesses?  Have you ever tried to track delivery within a company or corporation? Like consumers, you can follow a package's journey to the front door of your establishment. But what happens after that? How often do you waste time searching for lost or missing packages within your organization? [caption id="attachment_6019" align="alignright" width="263"]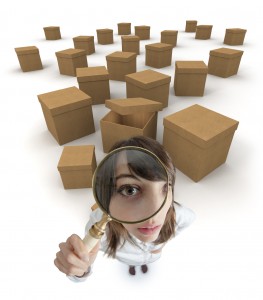 Tired of searching for lost packages? Internal package tracking systems like Wasp's Package Tracker deliver savings by eliminating unnecessary replacements.[/caption]
Consider this.
Package tracking is big business. Before Santa arrived this year,
experts predicted a record 290 million packages would be delivered
by Fed Ex, UPS, and the USPS between Black Friday and Christmas Eve. Surprised?  You shouldn't be. In 2013,
UPS alone delivered a whopping 4.3 billion packages
. Of those, do you think the majority landed on the doorsteps of homes or businesses? If you guessed businesses, you're right. In fact, a study by the
Data Capture Institute
says that on average of companies receiving 500 packages per week, 650 of them will be delayed or misplaced throughout the year. This includes essentials like payments, contracts, and capital equipment. And, at what price? Let's say that half of those 650 packages never show up. Assuming they are worth $250 each, your organization is on the hook for $81,500 since your mailroom or warehouse signed for the delivery. (And that doesn't include the cost of inbound freight for overnight replacements.)
Internal package tracking systems deliver savings.
An internal package tracking system like
Wasp's Package Tracker
delivers definite benefits.
Lower operating costs – By automating internal package tracking, you'll minimize—and even eliminate—unnecessary replacements due to lost or stolen items.
No more wasted time – With internal tracking, employees can focus on their jobs instead of spending time searching for missing deliveries.
Streamlined efficiency – Instant email notifications expedite processing by proactively alerting you when an item is received and delivered.
Package Tracker accomplishes this by establishing accountability from the time your package is received in your warehouse or mailroom and delivered to the recipient using an automated package tracking system that:
Confirms package receipt
Ensures accurate package delivery
Captures electronic signatures
Remotely synchronizing records
Enables dashboard management and customization
Produces standard reports
You can extend functionality by upgrading to versions that enable custom fields, routing priorities, email receipt notifications, photographs, and personal branding. And because Wasp Package Tracker is Software as a Service (SaaS), it is compatible with any iOS or Android mobile device, including certain
barcode scanners
. Are you ready to speed packages through the mailroom, reduce costly human errors, and eliminate unnecessary replacement expenses? If so, give us a call or
visit our website
for a
free online demo
.