System ID Barcode Solutions
Inventory Scanners: What's Hot? What's Not?
[caption id="attachment_5771" align="alignright" width="300"]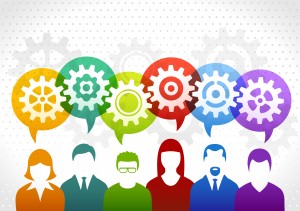 What's hot in inventory scanners? Check out our list.[/caption] It's time for our next episode of "What's Hot? What's Not?" Today's topic is
inventory
scanners. A lot has changed over the past five years or so. In fact, today's barcode scanners and mobile computers offer many new and improved features that deliver top performance in multiple industries and environments. Ready to see what's changed? Want to know how you can expedite
inventory management
? Take a look at the hot enhancements that are changing the way companies work.
HOT

NOT

WHY

Laser scanners

Linear imagers minimize errors by reading poorly printed and damaged barcodes.

Handheld

Wearable scanners improve productivity by providing true hands-free scanning.

No iOS and Android

The ability to communicate with iOS and Android devices maximizes efficiency in environments using devices with these operating systems.

Non-hybrid

Hybrid scanners provide versatility by including both 2D and RFID scanners in one device.

Standard range

Extended read ranges enhance efficiency by enabling you to read barcodes at both near and far distances.

Corded

Cordless scanners (also known as wireless or portable scanners) expedite processing by allowing scans up to 30 feet from the base.

Wireless 802.11 a/b/g

Most mobile computers with wireless radios now meet 'n' certification for faster data transmission.

Average durability

Today's inventory scanners are built to withstand more drops from higher distances and protect against dirt, dust, and liquids.

 

No RFID

Many mobile computers already allow RFID scanning, while most can be upgraded using an add-on device.

Paper barcodes

This generation of barcode scanners and mobile computers can read barcodes displayed on mobile devices—such as smartphones and tablets—in support of today's applications.

Barcode scanners

Mobile computers promote workforce productivity by combining the power of a PC with a scanning device into a single device.

 

What's a sled?

An enterprise sled is an add-on accessory that protects and adds functionality to consumer devices typically found in BYOD environments.

 

No remote device management

Integrated remote device management software enables you to proactively monitor and manage networked mobile computers from any location.