System ID Barcode Solutions
Select the Best Barcode Label in 5 Simple Steps
Do you struggle to select the best barcode label for your assets and inventory? With so many applications, environments, materials, sizes, adhesives, and printers, it can sometimes be difficult to find the perfect fit. Our friends at
Zebra Technologies
have come up with a clever acronym (
PRESS
) to help customers select the right label, which we've turned into five simple steps. Our in-house experts agree with Zebra—when searching for the right label, it's important to carefully consider the printer model, label resistance, environment, surface, and size. Doing so ensures you won't waste time and money on
barcode labels
that won't work. [caption id="attachment_5876" align="alignright" width="300"]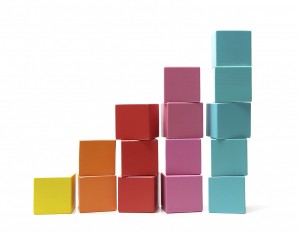 To select a barcode label, carefully consider your printer, resistance, environment, surface, and size. Doing so ensures you don't waste time or money on labels that won't work.[/caption]
1

  Printer
Identify the following printer information:
Printer model
Print technology (usually direct thermal or thermal transfer)
Types of barcodes you will print (includes 1D, 2D, RFID, PDF)
2

  Resistance
Determine whether you require heavy-duty labels that resist abrasion, scratches chemicals, solvents, and other liquids to ensure compliance with required certifications, such as UID, UL/cUL, CSA.
3

  

E

nvironment
Consider the workspace in which you will adhere and store labels by answering these questions:
Is the area temperature-controlled?
How long do the labels need to last?
Will the labeled items be primarily stored inside or out?
Is the area especially dirty, humid, or dry?
Is it likely that the label will be exposed to harsh conditions such as extreme temperatures?
4

  Surface
Identify the surface to which you will attach the label. Is it:
Rough?
Smooth?
Paper?
Plastic?
Metal?
Glass?
Film?
Corrugated?
Wooden?
Curved?
Straight?
Wet?
Cold?
Hot?
Waxed?
Angled?
5

  Size
What are the exact measurements for the label:
Length?
Width?
Shape?
Perforations?
Slits?
After answering these questions, it will be easier to determine the right label for your specific needs. The solution may include in-stock labels,
custom labels
, or
preprinted labels
. Each has their benefits, depending upon your print requirements.
Learn more about barcode labels.
Use the System ID Barcode Label Finder.
Contact System ID for help selecting the best barcode label.