System ID Barcode Solutions
Secrets for Selecting the Right Barcode Printer - a System ID Webinar
[caption id="attachment_2934" align="alignright" width="300"]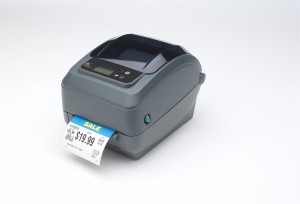 Do you know how to select a printer that will grow with your business? Join our October 17 webinar to learn more.[/caption] Are you confused by all the printing options out there? It's not surprising given all the brands, models, and features coming out all the time. Sure, that new
Zebra printer
looks pretty slick with its
graphical
, customizable LCD user interface and 16MB SDRAM memory, but is it the right barcode printer for you? After all, you're making an investment—how do you know whether your printer will last?
Here's what you will learn.
Join us at 1 p.m. CT on October 17
 when System ID barcode printing pros will share secrets for selecting a barcode printer that can grow with your business. In this complimentary webinar, System ID will:
Reveal the first—and most important—step to selecting the right printer
Divulge five questions to ask when shopping for a printer
Share tips for extending the life of your barcode printer
Describe signs that it might be time to replace your printer
Highlight new barcode printing trends and features
Explain how trading in your old equipment can help you save on your next purchase
Who can benefit from this webinar?
This is great information for companies new to
barcoding
and those whose printing and labeling needs may have changed. Businesses who want to extend the life of their current printing fleet and who are thinking about upgrading printers will also benefit from this webinar.
Register now!
Click here
to register for Secrets for Selecting the Right Barcode Printer, a free webinar sponsored by System ID to be held at 1 p.m. on Thursday, October 17, 2013. For more information, call 1.888.648.4452.