System ID Barcode Solutions
Supply and Demand Meets Consumer Demand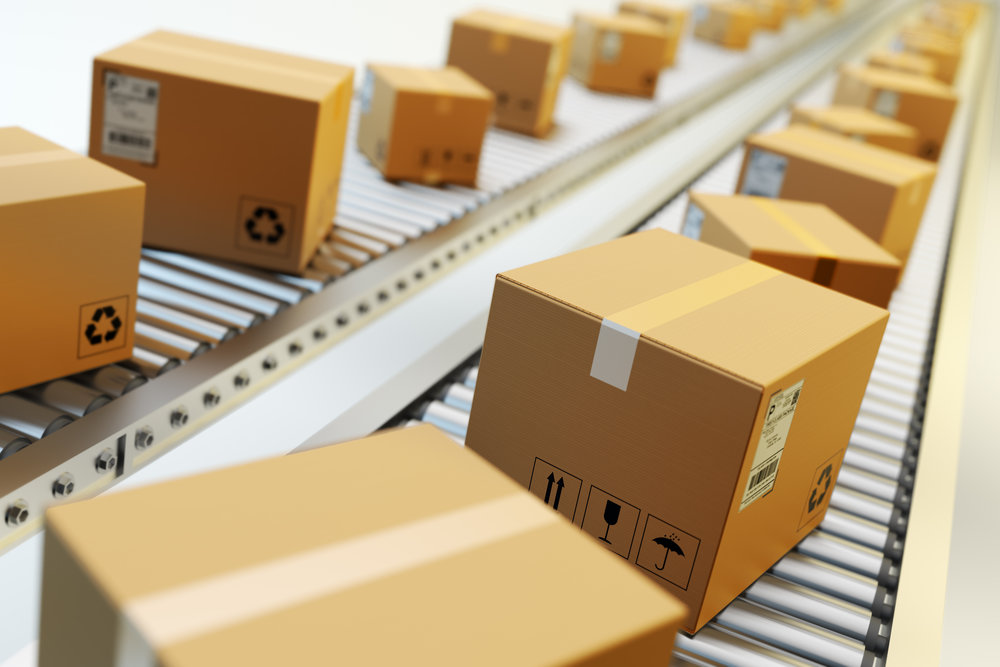 Changes in the supply chain and how the modern consumer continues to influence its progress
Do you remember the days of old when you would mail in a slip of paper and a check? In exchange, you could expect a package to grace your doorstep – within about two months. Then came toll-free, call-now numbers that could take your credit card number right over the telephone! Shipping time varied between three to six weeks. Then came the World Wide Web where you could point, click, and purchase all from the comfort of your keyboard. Updated tracking information would go straight to your email or, before terribly long, in a text message to your cell phone! Clock a link and you could see the step-by-step progress of your order.
Dominos
now tells you what employee performed what particular part in the process of your pizza creation as it happens. How. Utterly. Keen! But let that estimated time of delivery lapse. Or may that information not update in a timely manner. Or let the updated email or obligatory thank-you message not come through. How well will that go over? Personally, I canceled an order earlier this month because the company managed to fulfill the trifecta and not follow through with any of the above! It took two or three days to even get an acknowledgement of the cancellation!

As technology advances, consumers become more aware of the steps, hurdles, and excuses found along the supply chain. They also learn how to sidestep the middleman, come up with their own reasonable time frame from warehouse to their house, and become active participants along the route.
Goodbye To the Olden Days
Gone are the days when the consumer could only sit back and wait. "The only game in town" no longer exists; for that matter, consumers rarely seem to consider the notion of town when it comes to their
purchases
. Instead, and especially with online shopping, speed of delivery (80 percent), discounts (71 percent) and stock variety (71 percent) make up the top three. This means supply chain visibility
must
stay clear. No murkiness about whether this particular location carries a certain item. You need to know how many remain in
stock
at any given time and ensure that your customer will get what he or she paid for with as little hassle as possible. The traditional supply chain model of one-size-fits-all no longer fits. Whereas the focus once remained on the distributor, the
modern
chain now focuses on the recipient and is consumer driven. Planning cycles can last less than one hour and success, formerly measured solely on amount of moved product, is now measured by consumer impact. And consumers
will not
shy away from a chance to
express
their satisfaction levels. They may take to social media and share news stories that shine a positive (or negative) light on a chief supplier or your company. They could upload screenshots of messages shared between themselves and customer support. Just as quickly, they can research your history, your suppliers, and, most damning and potentially damaging, your alternatives.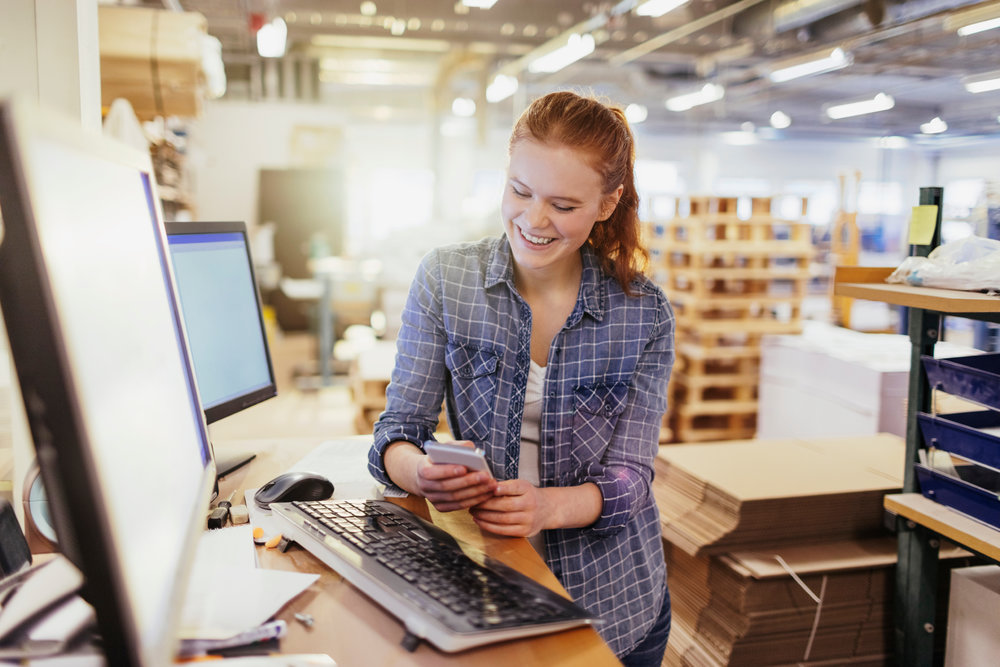 As Clear As Crystal
One of the greatest challenges brought on by this consumer revolution remains supply chain transparency. This does not simply mean the route traveled from supplier to destination: More than ever, the focus shifts to the
sustainability
of the chain itself. [su_divider top="no" size="2"]
[su_divider top="no" size="2"] Consumers (and overseers) want to know what sorts of impact the process leaves on the environment and the world they will leave for their children. Suppliers and manufacturers can only answer this honestly if they educate themselves on and actively implement sustainable practices. Unfortunately, this seems to still be a work in progress. Euan Murray, CEO of the Sustainability Consortium, remembered a company rep who said, "We make T-shirts; we don't have any greenhouses," when asked about
greenhouse
gases in manufacturing. What this all-too honest response highlighted was a rampant lack of understanding on sustainability risks along company supply chains. Given the shift in consumer opinion – that sustainability should be a top priority, not an afterthought – this simply won't do, especially considering the prevalence of social media.
Social Media, Social Action
Almost
3.5 billion
people logged onto the Internet in 2016; nearly
50 percent
of them used Facebook. While many still use that platform to keep in touch with friends and family, more and more find it a useful
tool
to voice their opinions on business, especially ones they patron. [Tweet "Almost 3.5 billion people logged onto the Internet in 2016;"] Businesses, in turn, can do the same: Just as companies study one another's ad campaigns in traditional media, they now also include one another's social media to compare strategies and interactions. They can also keep an eye on affiliates and supply chain members. A few clicks can lead to links about business practices that may or may not impact your company image. With more people on social media to gather news, such as
88 percent
of millennials, wouldn't if be prudent for you to do the same?
You Can't Forget the Ending
Technology does not necessarily need to improve the chain as Big Brother. Sometimes it can be something as small and simple as a delivery runner. Well, maybe not so simple anymore. Amazon made headlines in December 2016 when it launched its first ever 
drone
delivery. From purchase to doorstep, the entire process took a grand total of 13 minutes and became a resoundingly successful progression of a four-year plan. Aside from package loading and safety checks, the process remained free of human involvement. The drone used GPS directions to follow its path and remained before a 400-foot ceiling. It is also unlikely that this method of delivery will become the norm any time soon. One reason for a no-drone delivery standard is the
battery
life of civilian-grade drones. They simply cannot keep charge long enough to provide a wide-range delivery sector. While military-grade equipment may remain airborne for more than an hour, evidence does not yet exist to prove the return on investment justifies the $3,500 flight cost. Yet. A second limiting factor is the number stringent
regulations
that currently exist for drone flight; to top that, these regulations involve personal flight, not businesses! As it stands now,
no
regulations exist for commercial unmanned aircraft. As a starting point, though, we can examine the limits on personal units that
include
:
Weight limit of less than 55 lbs.;
Daytime flight only;
Must keep aircraft in sight;
Cannot fly over people;
Craft must remain within sight.
Cannot operate drone from a moving vehicle.
Exceptions can be made, of course, as UPS shows: The parcel-delivery service successfully tested a mobile
launch
system in 2017. A drone-equipped van, tested for rural use only, would hold a single unit in its bay until launch. The driver would then load the drone and launch it from the mobile control center. Upon return, the drone would then be connected to a charging station that would allow for more deliveries within an area. This helps to negate the battery concerns of Amazon's test and doubles the weight capacity from five pounds to 10. But again, these are only tests, but what is the time limit on a test phase? Ask
7-Eleven
: Since July 2016, the company's drone runs stand at more than 75 in Reno, Nev.! Each run comes from a single store and goes only one mile from the launch site. Payloads include over-the-counter medicines and snacks, but continue successfully. If consumers can change the way businesses look at their supply chains, perhaps they can help change the regulations on how they fulfill these orders?