System ID Barcode Solutions
System ID Showcase: New Trends in Mobile Computing
Mobile workforces. The Internet of Things (IoT). Big data. Smart manufacturing. Mobile device management (MDM). Advancements in these areas are literally changing how companies operate. But how can organizations transition from traditional data capture solutions to interconnected smart devices that automatically analyze information and take action? One way manufacturers are helping organizations move into the next generation of data capture automation technology is by improving their Internet-ready devices. This article by System ID showcases the new trends in mobile computing devices so you can upgrade your fleet of
mobile computers
before traveling too far down the big-data path. Ready? Let's roll. [caption id="attachment_6129" align="aligncenter" width="618"]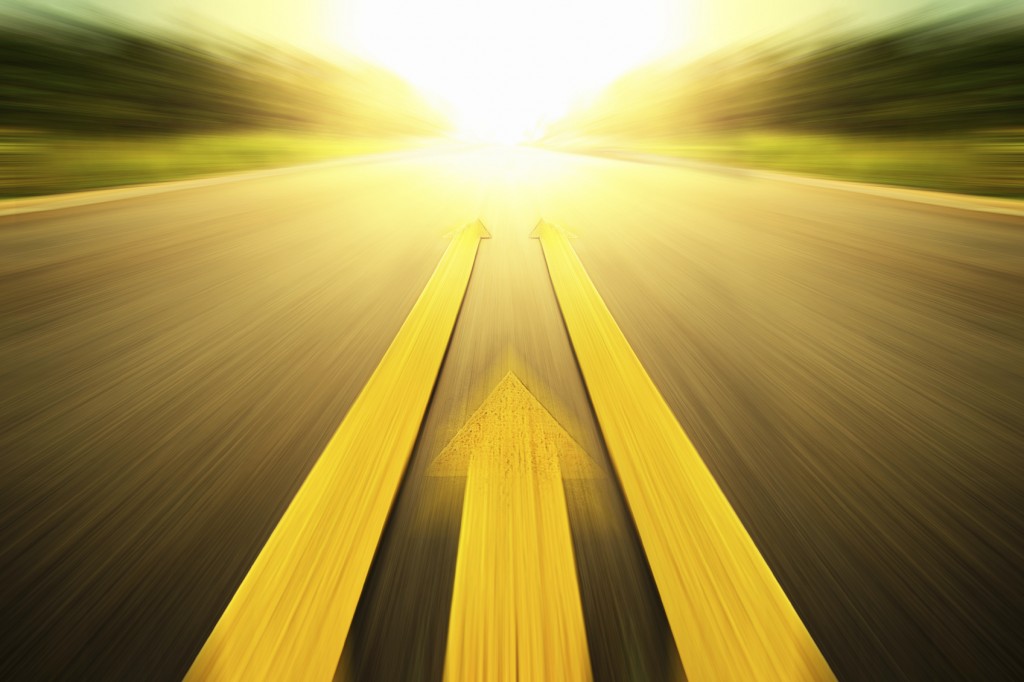 Want to know the new trends in mobile computing? Our mobility expert says: Android is everywhere. IP67 is available on budget-friendly mobile computers. Mobility advancements are improving performance. New Windows handheld technology is providing more cross-platform opportunities. And, faster speeds are paving the way for big data and the IoT.[/caption]
Android has arrived.
Enterprise mobile computers built upon the success of barcode scanners by adding the processing power of computers to scanning devices. This revolutionized the automatic identification and data capture (AIDC) industry. In fact,
MIT
acknowledges that "Mobile computers are spreading faster than any other consumer technology in history." And manufacturers have been racing to keep up with demand ever since. Today the
consumerization of IT
has landed, along with the widespread adoption of BYOD and the arrival of the
IoT
, which
Cisco
predicts will connect 50 billion devices to the Internet by 2020. These new paradigms are changing how companies conduct business. For example, employees already expect company-owned mobile computers to effortlessly connect with their personal phones, laptops, and tablets for easy access to any information, at any time, from any location. This expectation has forced IT departments to adopt new policies, implement security measures, and upgrade infrastructures that seamlessly link systems, data, and devices across the globe. A notable milestone on the path to world interconnectivity is the array of Android options for mobile computers. Previously, mobile computer manufacturers cashed in on the iOS craze, opting to support Apple iOS applications on their Windows operating systems. Soon Google's Android OS starting showing up. Now, mobile computers offer Android or Windows platforms, along with a broad selection of Google, Apple, and Windows software applications that expertly handle everyday tasks, such as
tracking assets
and managing inventory, knowing what's happening in the field, and processing transactions at the mobile point of sale (POS). Because of Android's arrival on the mobile computing scene, companies in a variety of industries—including
warehouse management
,
transportation and logistics
,
retail
,
healthcare
, and
government
—can enjoy the productivity benefits that come from having flexible, integrated mobile computers and devices.
The little guys have more protection.
Rugged reliability isn't new. Manufacturers like
Motorola Symbol
,
Datalogic
, and
Honeywell
Intermec
have a reputation for building enterprise mobile computers that deliver superior performance in a multitude of environments, including manufacturing plants with harsh conditions, warehouses with uncontrolled or extreme temperatures, and chemical plants where the potential for explosions is great. To ensure device dependability, engineers carefully design housings that protect mobile computers when dropped on concrete floors, used in the rain, or mounted in vehicles on dusty plains. They guarantee their performance by conducting rigorous tests before stamping their approvals and offering them for purchase from partners like
System ID
. As expected, the large,
ultra-rugged models
usually boast the best drop specs and IP (ingress protection) ratings, for which there are a variety of standards signifying various degrees of protection against:
Dirt or dust particles
Water, solvents, or other liquids
But, now
budget-friendly mobile computers
are now enjoying the same IP ratings as the big guys. For example, IP67 is a common rating for high-end mobile computers. As
DSMT
explains, this rating guarantees "total protection against dust particles and the ability to withstand immersion in liquids between 15 centimeters and 1 meter in depth. " Today, the little guys are wearing IP67 ratings, too. So if you're trying to save some money but require top protection against the elements in tough conditions, you're covered.
Mobility advancements fuel performance and use.
Do you remember the first cell phones? If not, perhaps you've seen pictures of them. They were big, bulky beasts that made and received calls over a radio link by connecting to a cellular network. Born in 1973, these early models weighed approximately 4.5 pounds and were about 12" in length, making them difficult to use and carry. Yet their arrival was heralded with great fanfare by consumers and businesses eager to hit the road. Computers traveled a similar path, making one of its first big stops in the scientific world, where in the 1960s NASA used them to monitor space missions. Early adopters in the '70s paved the way for consumer consumption, which grew deep roots in the 1980s. Soon PCs and laptops permanently moved into homes and businesses across the globe. And with them came a new way of working. Meanwhile back at the ranch,
barcode scanners
were evolving from their early use in census counts to the fancy floors of IBM and RCA. They stopped off at the train station, where they automatically identified railroad cars using labels equipped with orange and blue stripes. In 1974, grocers eagerly invited scanners in after recognizing their potential to improve productivity and profitability. Before long, the U.S. Army joined the march, along with healthcare providers, manufacturers, shippers, and distributors who used different barcodes and scanners to track packages,
manage inventory
, and ensure patient safety. In 1983, computers moved off of desktops and into users' laps when Radio Shack introduced a portable PC. Soon these devices shrunk into digital planners that fit into users' palms. But one of the biggest bangs in mobile computing hit in 1991 when Motorola integrated voice and data into a single "data terminal," or mobile computer. Various manufacturers built on Motorola's success, including Panasonic, which in 1996 introduced a laptop encased in sturdy aluminum alloy. Not only did it withstand two-foot drops onto hard surfaces; it performed perfectly in heat, dust, and humidity, making it ideal for soldiers, police offers, and emergency responders in the field. You know how the rest of the story goes. Digital planners morphed into smartphones, spawning the growth of netbooks and tablets. Scanners evolved into mobile computers to fulfil the demands of today's mobile workforce. With every change by every manufacturer, the design and usability of mobility devices improved. Today heavy, cumbersome mobile computers used in industrial settings have transformed into light, ergonomically friendly handhelds that still retain their rugged performance. Like the cell phones, computers, and scanners before them, they continue to grow into powerful, portable devices that effortlessly enable instant access to critical business intelligence from any location for maximum productivity.
Windows 8.1 removes roadblocks.
As mobile computing technology grew up, so did the need for applications and operating systems that could seamlessly communicate across platforms and networks. Enter familiar names like Apple, Android, and Windows. The pioneer is, of course, Microsoft Windows, whose mobile OS has enjoyed a long legacy of improving workforce productivity by offering a stable platform from which to launch applications. Microsoft continues to innovate with its latest solution, Windows Embedded 8.1 Handheld, which is built on its Windows Phone 8.1 platform. Targeted for enterprise users, Windows Embedded 8.1 Handheld combines consumer-familiar features with powerful processors for an improved user experience. According to
Microsoft
, designers collaborated with leading industry handheld device manufacturers to harness the platform's rich, multi-touch Windows Phone 8.1 user interface and built-in security, as well as enterprise management and business productivity tools. What does that mean for you?
Control over applications and device experiences. This platform securely manages and easily integrates handheld devices, such as mobile computers and tablets, with existing Windows infrastructures.
Endless possibilities. Close partnerships with device manufacturers promise innovative options, such as tailoring the device experience and removing access to functionality that is not relevant to an employee's role and developing or easily adding apps that meet your specific needs.
A competitive advantage. As big data transforms into business intelligence at record speeds with the adoption of the IoT, companies using mobile computers won't be left behind. These devices and other handhelds will deliver greater insight into a supply chain's status, inventory levels, and customer records so you can make instant, educated decisions that improve operations and experiences.
You have the speed to succeed.
The quest for "faster, better, smarter" has prompted the need for standards that govern how mobile computers and other handhelds perform. One change that is moving companies closer to the IoT world is the ability to wirelessly send large volumes of information across faster 802.11 networks. Wireless local area network (WLAN) communications standards were first released in 1997 by the Institute of Electrical and Electronics Engineers (IEEE). The
IEEE
explains that these specifications "identify the over-the-air interface between wireless clients and their base stations or two wireless clients." The IEEE has changed specifications in response to the advancements in wireless technologies over the years.  Building on its original 802.11 base, they've added a variety of extensions, including a, b, e, and g. Each signifies improvements that benefit business communications. A recent addition, 802.11 n allows rapid transmission rates. In fact it's up to 4 – 5 times faster than its predecessor, 802.11 g. This increase clears the way for big data to smoothly travel from warehouse docks, highway bridges, and delivery trucks to boardrooms, offices, and command centers, where actionable insight from integrated mobile computers drive optimal operations.
Where are you on your mobility journey?
Are you ready for the IoT ride? We can help you map out a plan for long-lasting results. Contact a System ID advisor at 888.648.4452. And if you want to check things out first, explore our blog,
visit our website
, or check out these mobile computers: