System ID Barcode Solutions
Direct Thermal Printing Costs Less, Best for Short-Term Use
Direct thermal printing
is broadly used by a number of industries to create barcode labels for multiple applications. Like
thermal transfer printing
, it uses heat generated from a print head to create an image. However, direct thermal printing differs from thermal transfer in that it doesn't use ribbons, ink, or toner to print images on labels.
How does direct thermal printing work?
Direct thermal printing uses chemically treated, heat-sensitive media that turns black when it passes under a heated print head. This creates an image directly on the printed material without the need for ink, toner, or ribbons.
Direct thermal labels
are typically used for applications requiring a short shelf life because they become unreadable when exposed to heat, long periods of direct sunlight, and abrasion. However, many thermal labels can last for months under the right conditions.
Benefits of direct thermal printing
[caption id="attachment_4672" align="alignright" width="150"]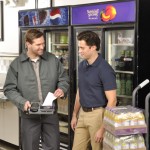 Zebra designed its RW 420 direct thermal printer to withstand the hazards of the road. This mobile workhorse is ideal for printing receipts, invoices, and labels.[/caption] Direct thermal has several advantages, including:
Simple to use
Prints directly onto the label material
No ribbons, toner, or ink required
Perfect for mobile printing applications
Good scanner readability and scannability
Sharp, quality images
Easy to scan
Provides ample lifespan for many common barcode printing applications
Affordable
Typically costs less to operate than thermal transfer printing
Lower long-term maintenance costs because of minimal replacement supplies
Virtually no waste due to batch or single-label print options
Recyclable labeling materials available
Limitations of direct thermal printing
While a popular option for many companies, direct thermal printing has some limitations, including:
Sensitivity to environmental conditions
Can fade over time
Overexposure to heat or light darkens materials, making the barcode unreadable
Doesn't withstand abrasion
Readability varies greatly depending on usage conditions
Usability issues
Less rugged than thermal transfer labels
Best for short-term applications
Not recommended for lifetime identification applications
Ideal applications for direct thermal printing
Because of their shorter shelf life and good print quality, direct thermal labels are used for a variety of purposes, including:
Shipping labels
Compliance labels
Receipts
Pick tickets
Invoices
Patient wristbands
Coupons
Event tickets
Citations
Parking tickets
Name tags
Visitor passes
Not sure whether to use direct thermal or thermal transfer printing?
Compare the two print technologies
.